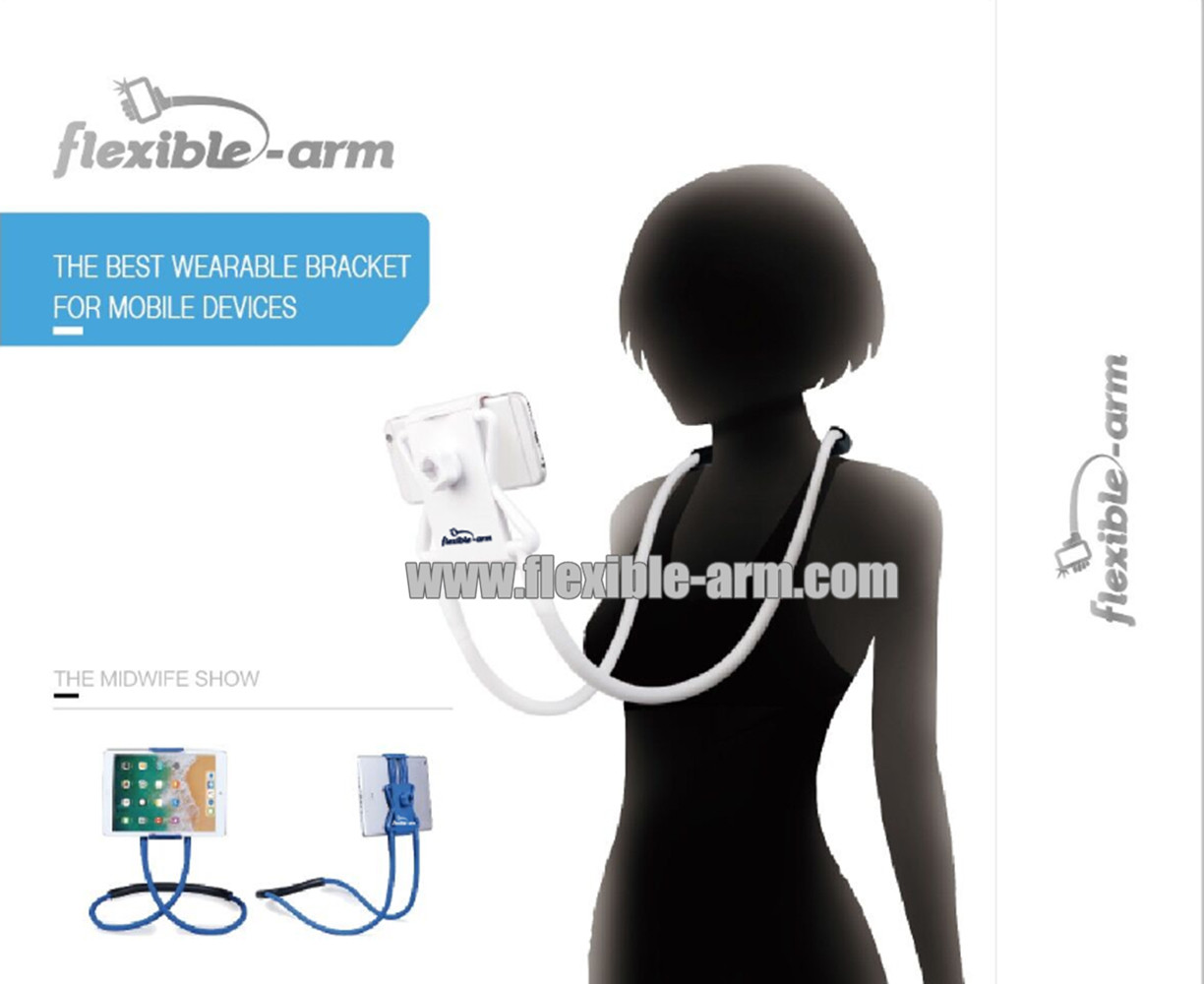 FEATURES:
1,Free your hands -- Perfect for reading, movie & video watching in bedroom, car, metro, bus, bicycle, train, plane, gym, office, classroom, park, exhibition, anywhere.
2,Universal -- Universal mobile phone stand. Suitable for any phone or device from 4 to 9.5 inch.
3,Flexible gooseneck rack, 124cm long / 49 inches, easy to stand on the table, hang your neck or your waist.When you are lying on the sofa bed / bed, you can watch movies / videos, listen to music without having to listen to the phone.
4,Quick and smooth installation of equipment support: Tensile design equipment to support the realization of one second installation.
5,Adjust vivewing distance:Unique flex lazy tube unit control your device move forward,backward,left,right,up,and down as your like.
6,Flexible & Adjustable -- DIY design, easy to adjust to any shape you like, just free your imagination.
7,Design complied with ergonomics principle: Provide proper distance between user's eyes and smartphone or tablet PC when hang this holder on user's neck or waist. Avoid myopic caused by exceeding usage smartphone or table PC under improper distance.